Subaru Secondary Air Injection Recall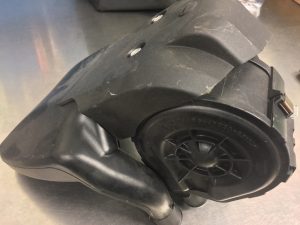 Subaru is recalling more than 100,000 of its top-selling models in the U.S. because a turbocharger air pump can run continuously, overheat and could cause fires.
The recall covers certain 2007 to 2009 Legacy and Outback vehicles, some 2008 to 2014 Impreza's and certain 2009 to 2013 Foresters. All the cars and SUV's have turbocharged engines. Subaru says in government documents that a relay controlling a secondary air injection pump can fail (due to failed contacts in the relay most likely), causing the pump to run continuously. If it overheats, it can melt and catch fire.
The company reported two fires in government documents but says it has no reports of any injuries. We know one of the affected cars was here in Washington State.
Dealers will replace the relay at no cost to owners. Subaru doesn't have a schedule yet for the recall to begin. The company says owners who have concerns about the problem should contact their dealer. You can also call 1 800 Subaru 3 to learn if you have an affected vehicle, either way be sure to have your Vin Number ready before you call.
I would like to add that anyone with an affected vehicle that has installed "Secondary Air Injection Deletes" and has had a "tune" done to cancel the check engine light, you are potentially in a weird spot with a safety recall when you go to sell the car.
Thanks for reading
-Justin Stobb
Independent Subaru Expert